The Buzz Fleet
Buzz Curently operates the British Aerospace 146 and the Boeing 737-300. To find out more on the fleet click on to Custom Page.
Buzz Routes
Buzz Curently Operates 21 routes out of Stansted these are:

Amsterdam, Berlin, Dusseldorf, Frankfurt, Bergerac,Bordeaux,Brest,Caen,Chambery,Dijon,
Grenoble,La Rochelle,Limoges,Marseilles,Paris, Poitiers,Toulon,Toulouse,Tours,Geneva,Almeria Jerez de la Frontera and Murcia

Buzz and Uk Airline News
For all the latest Buzz news and other Uk airline News click on 'Whats New page'

Contact:Bzzz9@hotmail.com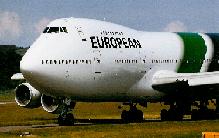 UK Airlines
To find out about other Uk Airlines including;

Channel Express
Cougar
European Air Charter
Titan
Palmair European
Ryanair
Easyjet
Bmi Baby
Jet2

And many more click on Custom 3 page.